Here are my Top 5 podcast listens from over the last week (these are not ranked by any criteria other than the order I had them in my organizer).
Also note that our own Bombthrower.TV podcast series has launched. See the episodes here and subscribe on your favourite podcast app.
Two are from Peter McCormack's "What Bitcoin Did" podcast this week:
#1) Bitcoin is the Answer: with Preston Pysh
#2) QE Infinity with James Lavish and Greg Foss
#3) WiM 238: An Examination of the FTX/Alameda Collapse with Chris Sullivan
---
Sponsor:
(The healthcare system was dysfunctional before the pandemic, and it's only gotten worse. – markjr)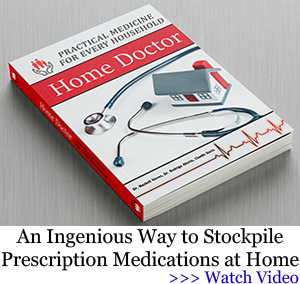 This is the only physical book you need when medical help is not on the way.
The Home Doctor: Practical Medicine for Every Household
featuring
32 Home Treatments That Can Save Your Life one Day
It's a unique guide for the layman that you can use to manage common health ailments at home when seeing a doctor or going to a hospital is off the table.
---
#4) Tom Woods 2238: A Communist reveals her secrets
#5) James Shramko: How to Sell from Your Own Website Without Needing a Sale Person
I'm a big fan of Greg Merriless and the work he's doing over at Studio1, so a good episode on the basics of optimizing your business website for conversions
Bonus #6) The CBP – Frank Holmes, CEO, Hive Blockchain